Did you know the Shelby County Historical Society opened Grover nearly 40 years ago?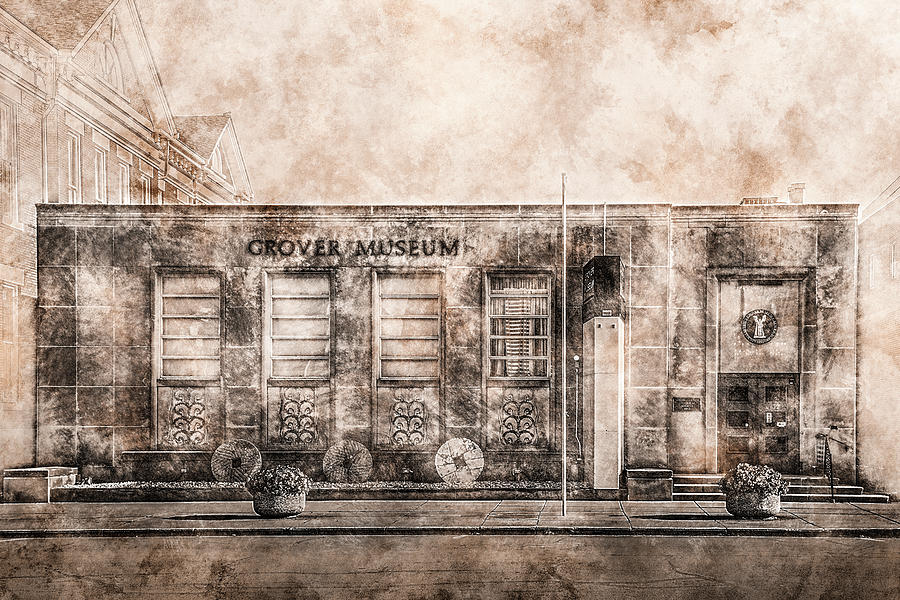 Recently someone posted to our Facebook page asking if our building had always been the museum or if it was something else before. We've been around long enough that in many people's lifetime, our location has only ever been the Grover Museum! 
Of course, many of you will remember that 52 W. Broadway was the home of the Shelbyville Elks Lodge, but what might be forgotten is the state the location was in prior to SCHS taking over the building, which sat vacant for some time.
Karen Stubbs, one of the Society's early volunteers, said, "Nobody spoke about the mess that it was. They (the Society) only saw the positive of its potential. These were the kind of people who had wonderful ideas and would say, 'Look at what we can do with this; think about all the people we can involve.' We would just work and have these brainstorming sessions."
Which brings to what I really wanted to touch on today!
For as long as the organization and museum have existed, there has never been a ceiling placed on what could be achieved, ideas have always been heard out, and community participation has and will forever be encouraged.
In 2017, the SCHS reached out to the community and asked some important questions about its perceived identity and to gather thoughts on the direction in which it should be heading.The feedback was varied, informative, and helped guide the implementation of a 5-year strategic plan. It also highlighted that there was a disconnect or confusion in people's minds about how or if the SCHS and the museum were related. And this, in turn, created even a bigger issue: that there was an idea that Grover only served Shelbyville, rather than the whole county.
It certainly was not what we wanted to hear, but it was what we needed to hear. Out of all that came a pretty awesome opportunity; last year we were awarded a grant from the Blue River Community Foundation to go through a re-branding process to help clear up any confusion and better represent all the things we are and all the things we do for our community.
So now that the back story is out of the way, here's the big news: This year, we'll be launching as Grover Center Museum & Historical Society, with a new logo, new colors, new ways of engaging our visitors and you, our supporters!
As we continue to push further into our communities, exploring new ways of presenting information, engaging with new and past supporters, we've realized that our core function extends past our four walls. From presentations and lectures with community partners, to working with schools and businesses, to hosting events and forums that go beyond exhibition and preservation, we want to make sure we're presenting who we are to our communities. All these areas are spokes that radiate from the center.
Our new logo and colors represent our community. Since our county was settled around and connected by Blue River, blue and grey were selected in homage of Little Blue and Big Blue Rivers. Because preservation and history serve as one of the main points in our mission, sepia tones were also chosen. These colors, coupled with a new logo, brand kit, letterhead, and expanded forms of social engagement will ensure that Grover Center will be a staple in the community for years to come.
Just as in years past, innovation, potential, and engagement remain central to the work of Grover, and as we launch this next chapter, we'll rely on you, our community, to continue making memories with us, supporting us, and helping us be the best we can be.