Jack and Martha Warble Gallery
Honoring the history of Shelbyville's Public Square and its role in Shelby County's history, eValuating Public Square, opened in the summer of 2021.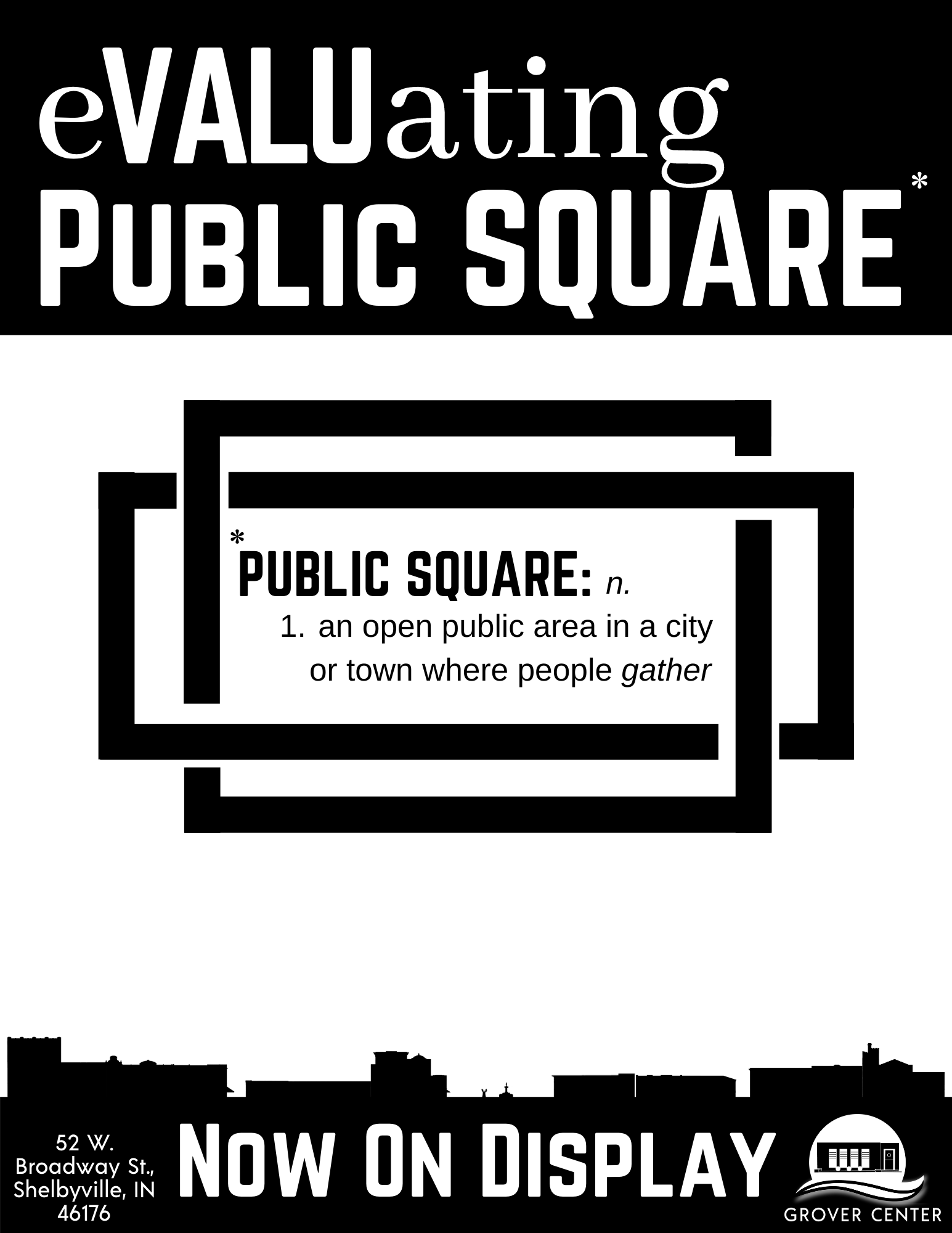 In This Exhibit:
This exhibit asks visitors to determine the values of our community by looking at Public Square through historical photographs, biographical sketches, and information pertaining to the stores that inhabited the space. What did each generation place importance on? How have these values changed or remained the same? Who is the "public" in "Public Square"? Who owns the space?
This exhibit was made possible through a 2020 Racino Grant from the City of Shelbyville and administered through the Blue River Community Foundation. Along with the development of the exhibit, the Center's education team is working with the staff to create lesson plans, activities and digital formats of the exhibit. These items will be made available to Shelby County educators free of charge as a part of the center's Classroom Connect program.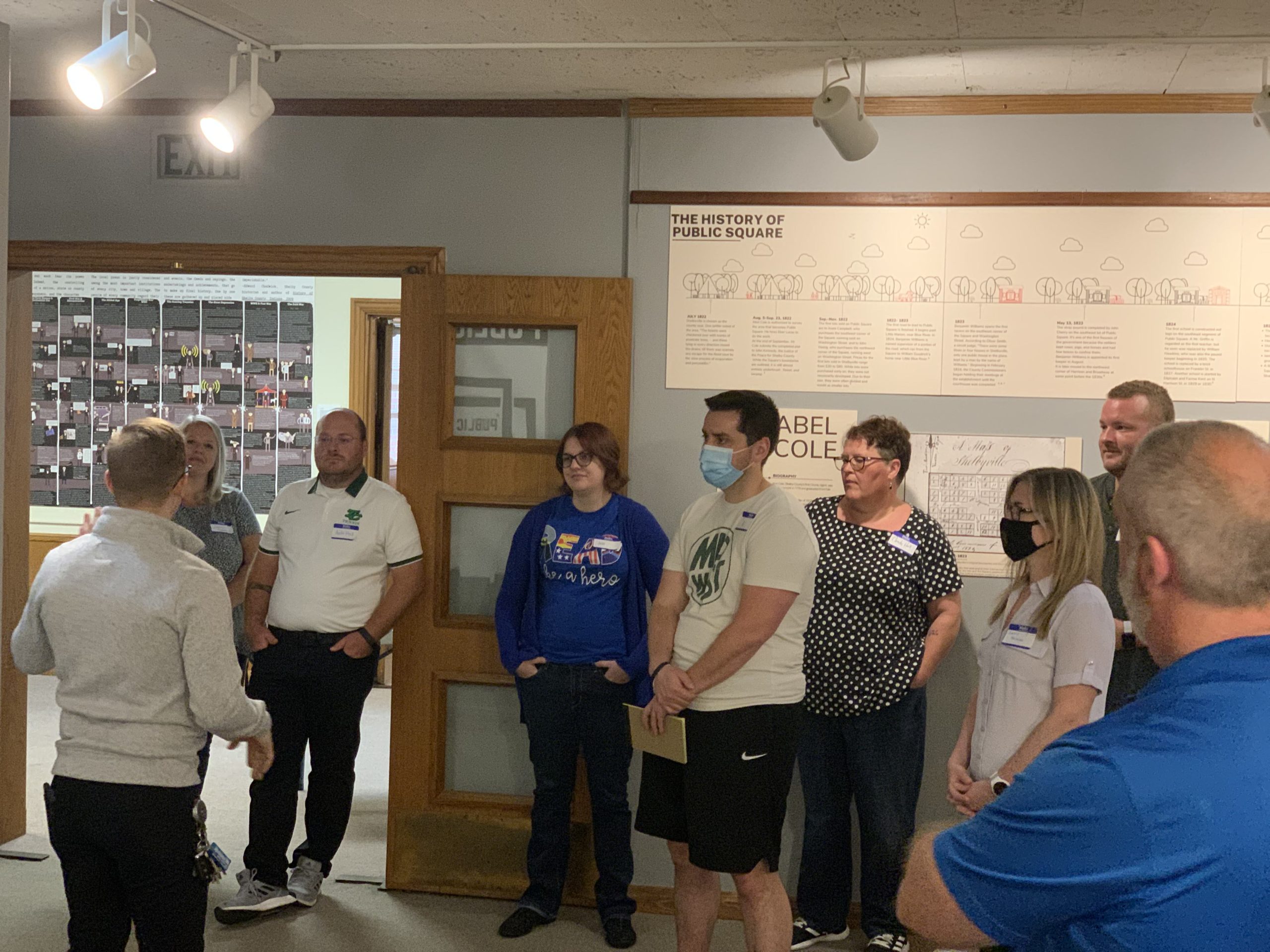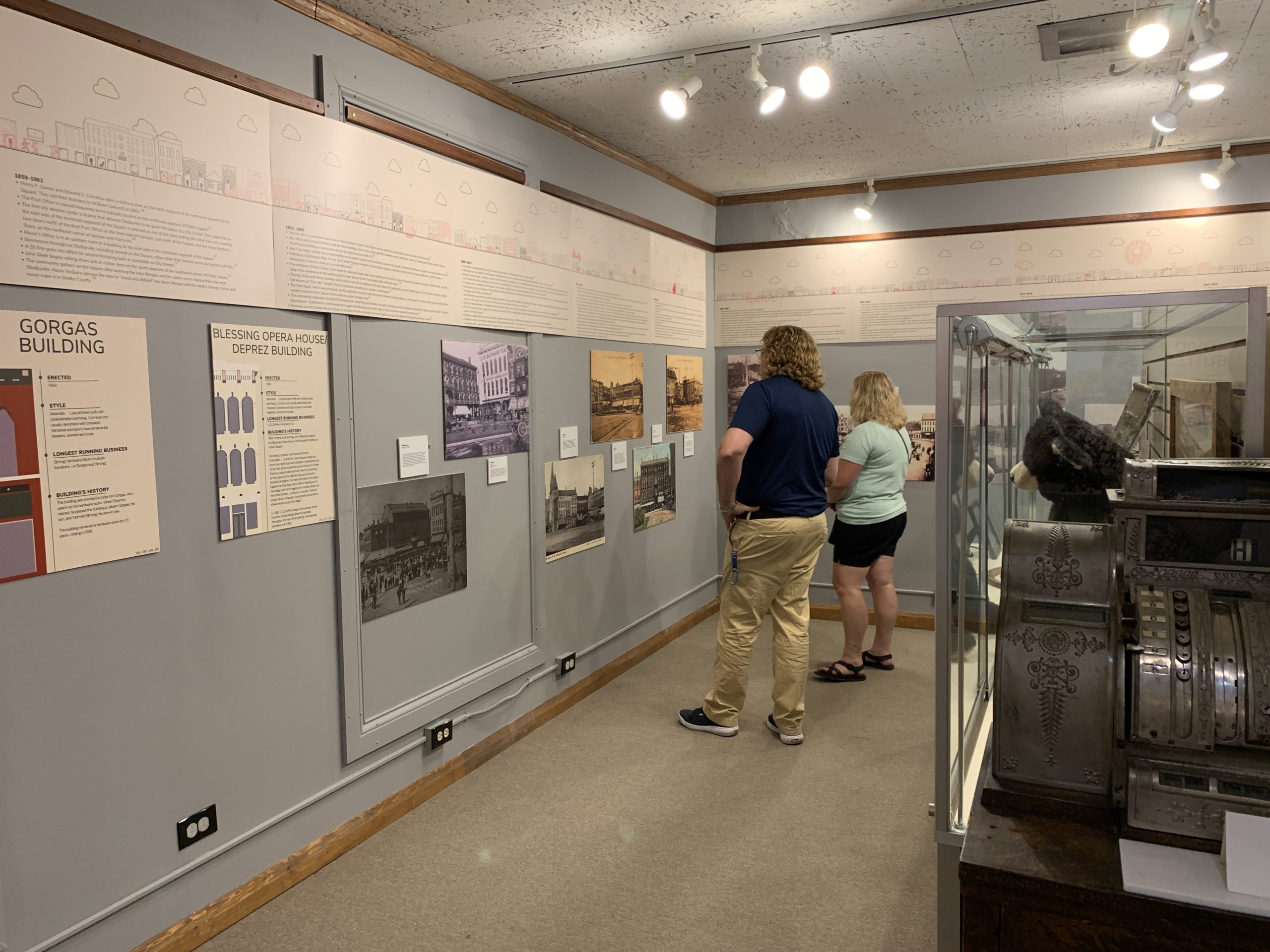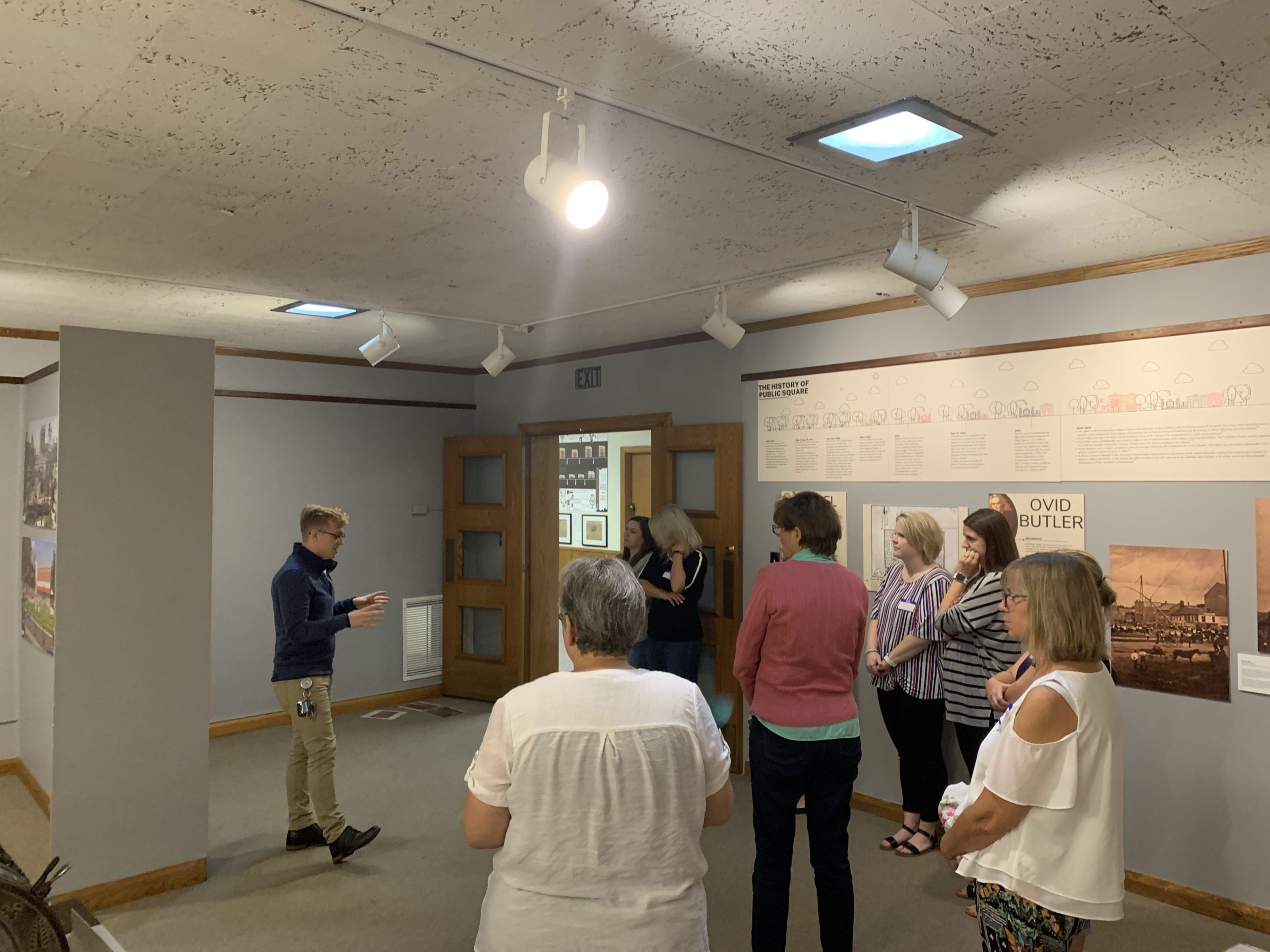 Want to see more like this?
Open Hours
Tues., Wed., Fri., & Sat. : 10am – 4pm
Closed Sunday and Monday
Holidays: Closed