Streets of Old Shelby
Take a leisurely stroll through time and history as you walk along The Streets of Old Shelby, a 15-year project completed in 1996.
Visitors enter the life-size village via a recreation of an interurban train car, similar to to the Indianapolis and Cincinnati Traction Company interurban service, which ran between Indianapolis and Greensburg.
In this exhibit:
After getting off the car, visitors will be able to explore the Hotel, Saloon, Hardware Store, Blacksmith, Printing Press, Livery Stable, School, Sheriff's Office, Emporium, and other shops that were found in villages during the 1900s.
Each shop and business has a unique display of artifacts donated to the Grover Center; and community members are invited to visit the Emporium the third Saturday of each month for FREE Root Beer Floats (temporarily on pause due to to Covid-19).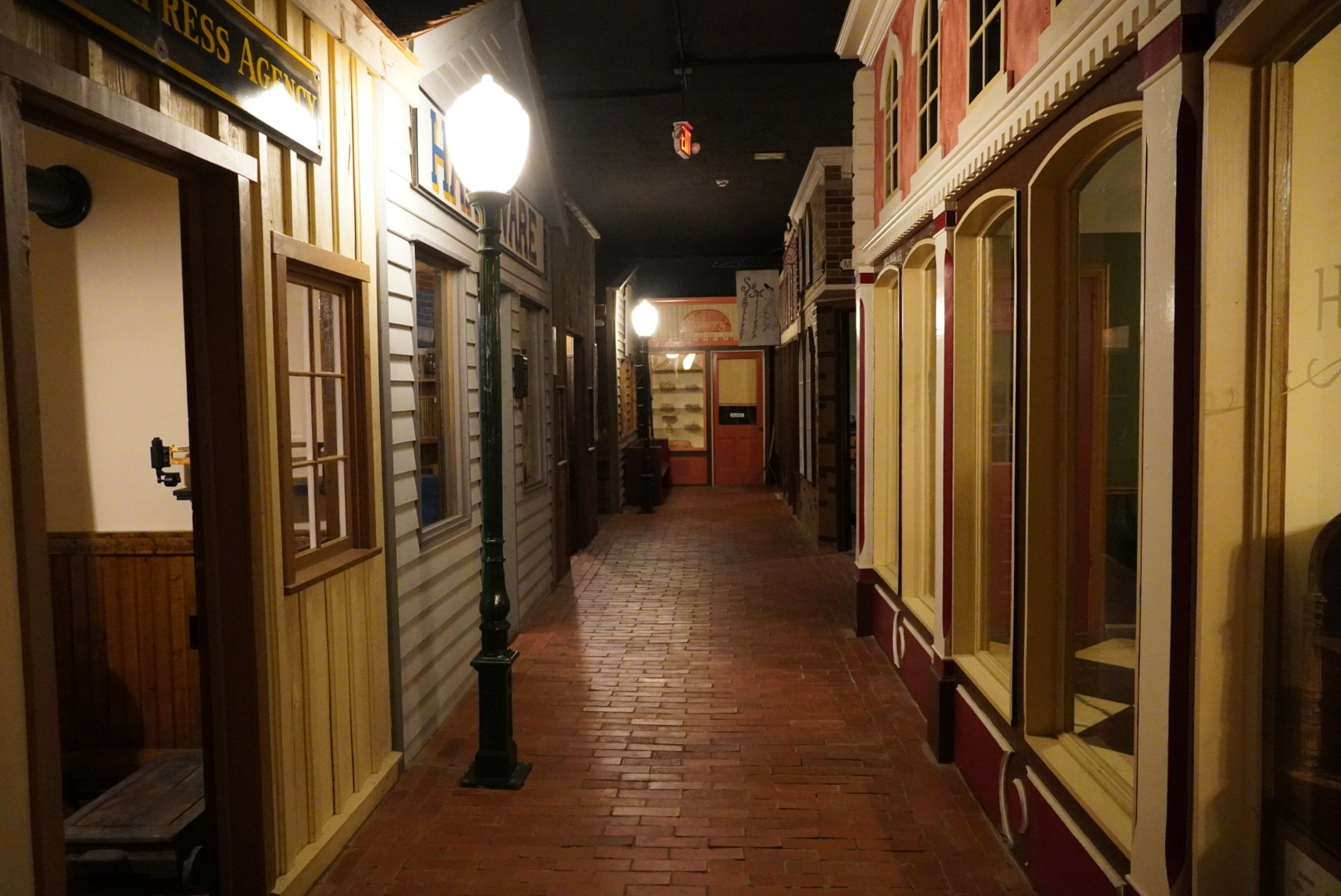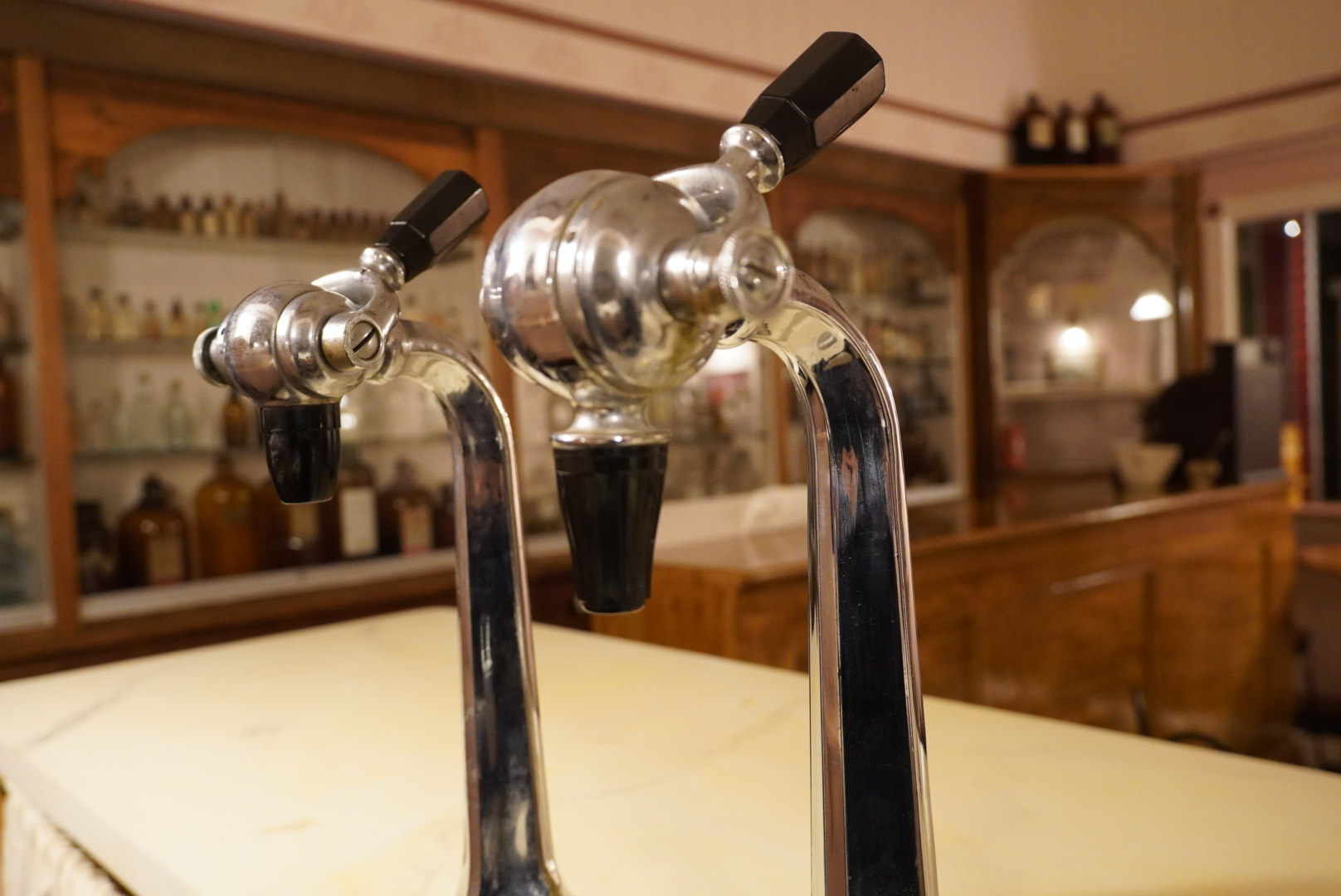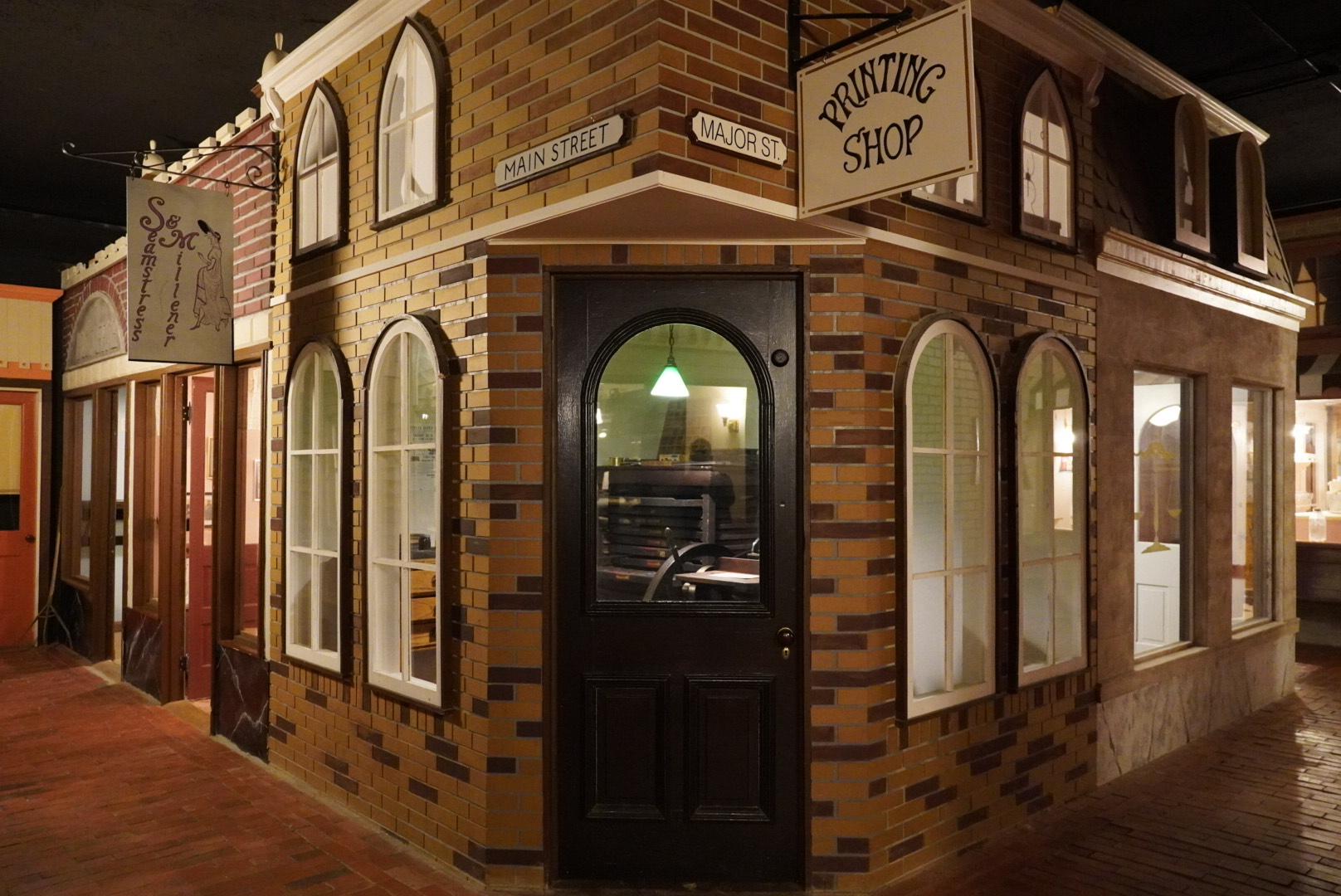 Want to see more like this?
Open Hours
Tues., Wed., Fri., & Sat. : 10am – 4pm
Closed Sunday and Monday
Holidays: Closed