OUR STAFF
Alex Krach – Museum Director
Alexander Krach began working for the Shelby County Historical Society & Grover Museum in 2016. Originally from Pennsylvania, Mr. Krach graduated in 2013 from Clarion University. Upon graduation, he accepted a position as a journalist with the Shelbyville News where he worked for a few years before accepting his current position at Grover. In his current role, he oversees staff and volunteers, collections stewardship initiatives, exhibit instillation, educational programming, community outreach, fundraising efforts, and general day-to-day operations of the facility.
Since accepting his position, Mr. Krach has worked alongside the Board of Directors and staff to developed new artifact collection policies, a 5-year strategic plan, updated by-laws, a fundraising plan, new programs, and launched a branding campaign in preparation of the museum's 40th anniversary. These plans have assisted in increasing the engagement of the museum, which was around 3,000 in 2016, to over 15,000 in 2019.
e-mail: [email protected]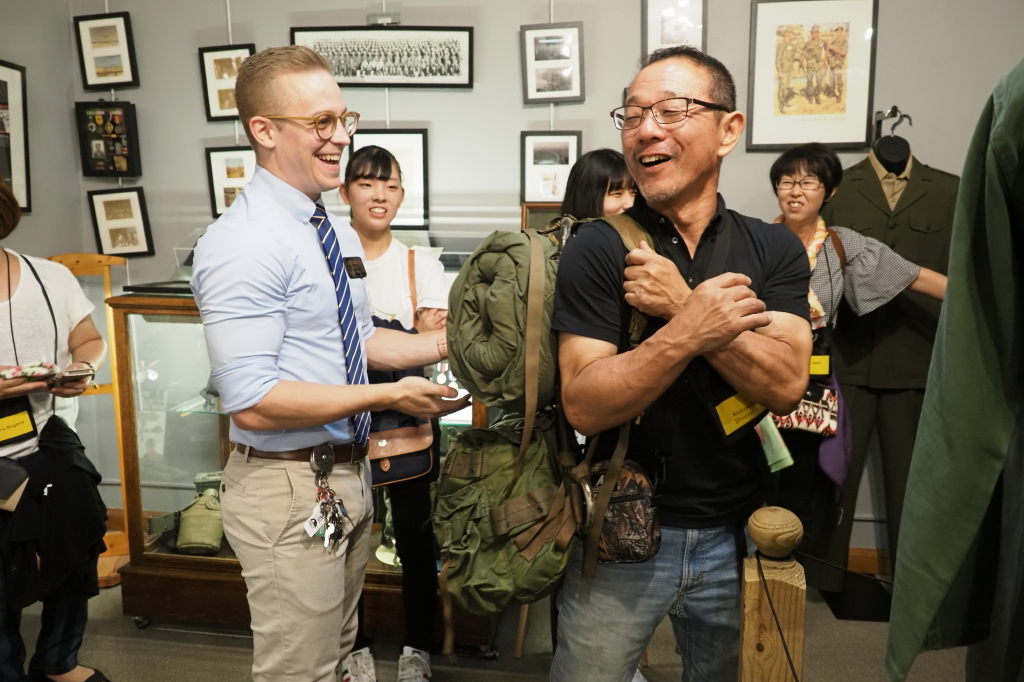 Board of Directors:
Vince Bradburn, President
Kris Schwickrath,  Vice-President
Bill Aughe, Treasurer
Judy Kuhn, Secretary
Caroline Buse
Jason Clark
Cater Hall
Joey Justice
Trent Meltzer
Bill Nicholson
Maria Bachman
Mike Runnebohm
The primary focus of the Collections Team is to ensure a high standard of excellence in our stewardship of the collections of historical artifacts, library and archival material and photographs that have been entrusted to the Society. They meet bi-monthly.
Kris Scwickrath, Leader
Caroline Buse
Alex Krach
Doug Uehling
This team assists the staff in developing and facilitating opportunities of community engagement. This includes on-site programming and exhibits at Grover as well as in the community.
Kim Berry, Leader
Alex Krach
The Facilities Maintenance Team oversees and assists in maintaining our physical property. This includes the Grover Center at 52 W. Broadway as well as the cabin and barn at the Shelby County Fairgrounds. "Handy" individuals are always needed for projects as small as replacing light bulbs to larger ones like developing our capital plan.
Vince Bradburn, Leader
Bill Aughe
Kent Hankins
Alex Krach
The Fundraising Team is essential in keeping everything going. They develop and coordinate the vital efforts in raising revenue to help us fulfill our mission.
Jason Clark, Leader
Alex Krach
Trent Meltzer
Bill Nicholson
Yep, you guessed it! We can't do what we do without volunteers. This team collaborates with the staff to recruit, train, and coordinate our volunteers.
Judy Kuhn, Leader
Carter Hall
Pat Hearn
Carla Black
Wanda Treon
Ryan Brunner
Plans and implements the many events held at Grover and in our community.
Alex Krach, leader
Wanda Treon
Bul Nicholson
Caroline Buse
Joey Justice
Maria Bachman
Mary Rinehart
Jane Huber
Kathy Nolting