Jack and Martha Warble Gallery
In honor of the many service men and women from our county, "The Cost of Freedom: Shelby County in Service," opened in the spring of 2019.
In this exhibit:
Beginning with the Mexican War of the 1840s, the exhibit primarily utilizes artifacts from the museum's collection to tell the personal stories of local soldiers and sailors during war time. Additionally, over a 100 years worth of research and personal accounts were utilized to help tell the story of what life was like in Shelby County during these trying times.
This display was made possible by the generous artifact donations from our community over the last 40 years, as well as from pieces loaned to us recently by community members. 
Grover staff and volunteers are continuing their research on more recent wars and conflicts from the Vietnam War to present day. If you are interested in assisting with this project, please contact the staff.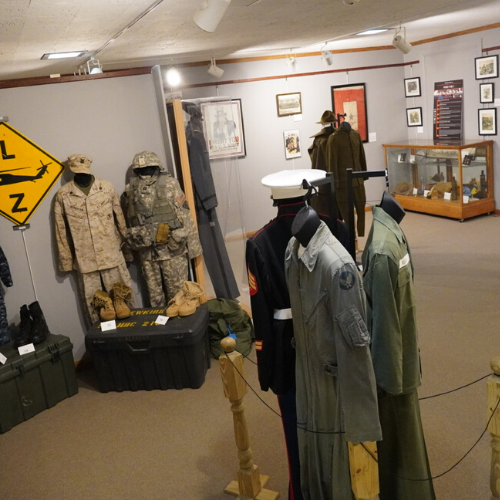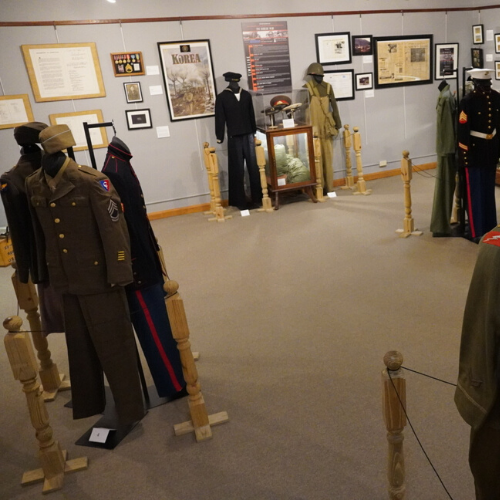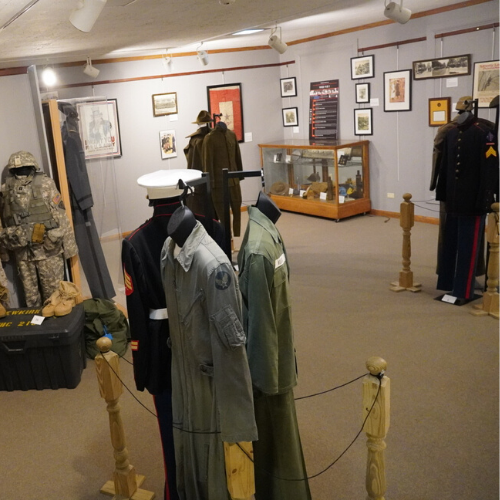 Want to see more like this?
Open Hours
Tuesday-Saturday: 10am – 5pm
Closed Sunday and Monday
Holidays: Closed