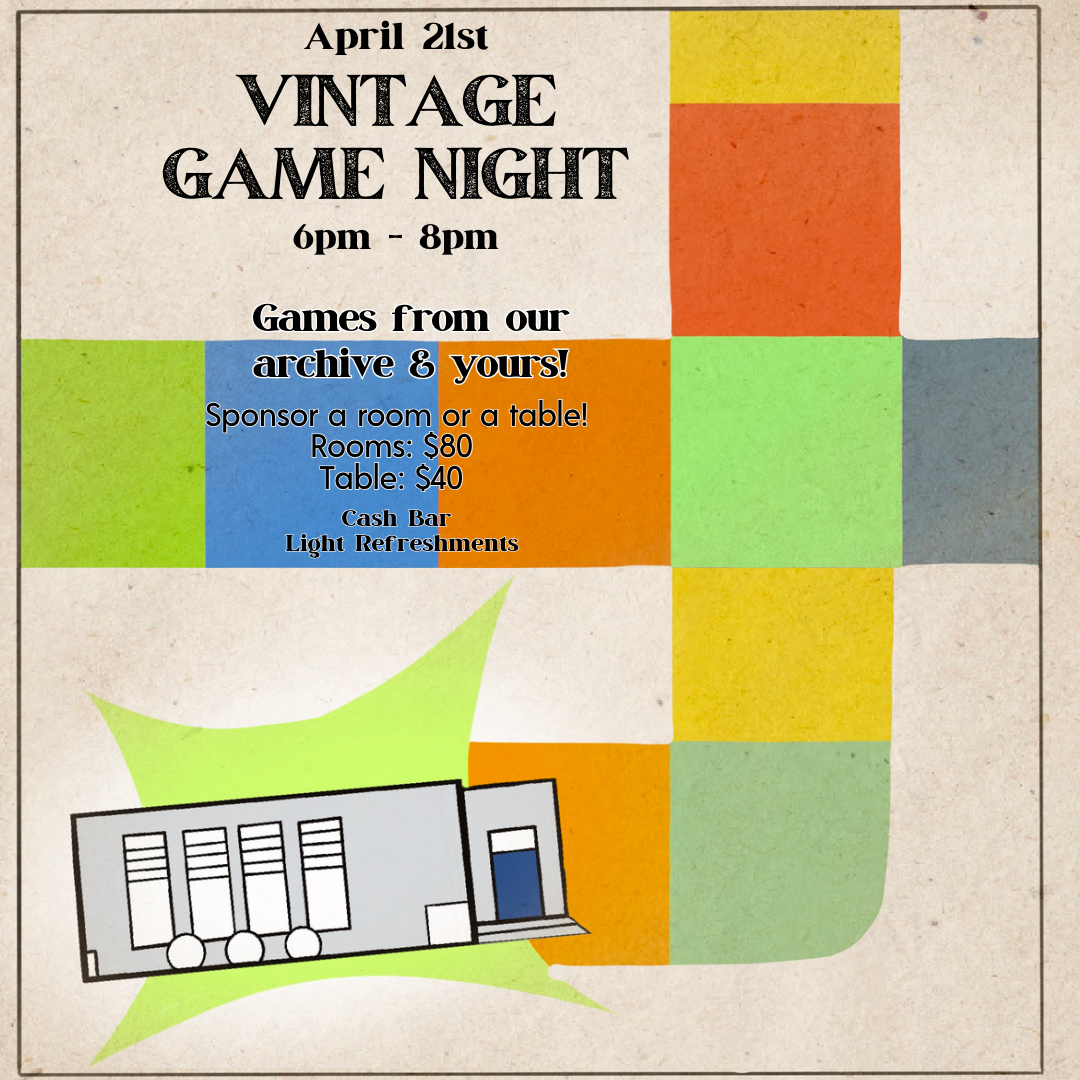 Friday, April 21, 2023; 6 PM to 8 PM
Attention all vintage board game lovers! Get ready to travel back in time at the Grover Center's Vintage Board Game Night for 21+. Immerse yourself in the nostalgia of a bygone era while joining with and taking on fellow community members, history buffs, and board game enthusiasts.
Join us for a fun-filled evening of entertainment, food, drinks, and good company. Our collection of games includes some of the most popular titles from the 1950s – the same year our building was built! Get ready to roll the dice with Mr. Ree: The Fireside Detective, trade cards in PIT, build your dream career in Careers, or take a road trip with Touring. Plus, there are many other games from yesteryear that are sure to keep you entertained all night long.
So, gather your friends and make your way to the Grover Center for a night of laughter, competition, and a trip down memory lane. Don't miss out on this exciting event – book your tickets now and get ready for a blast from the past!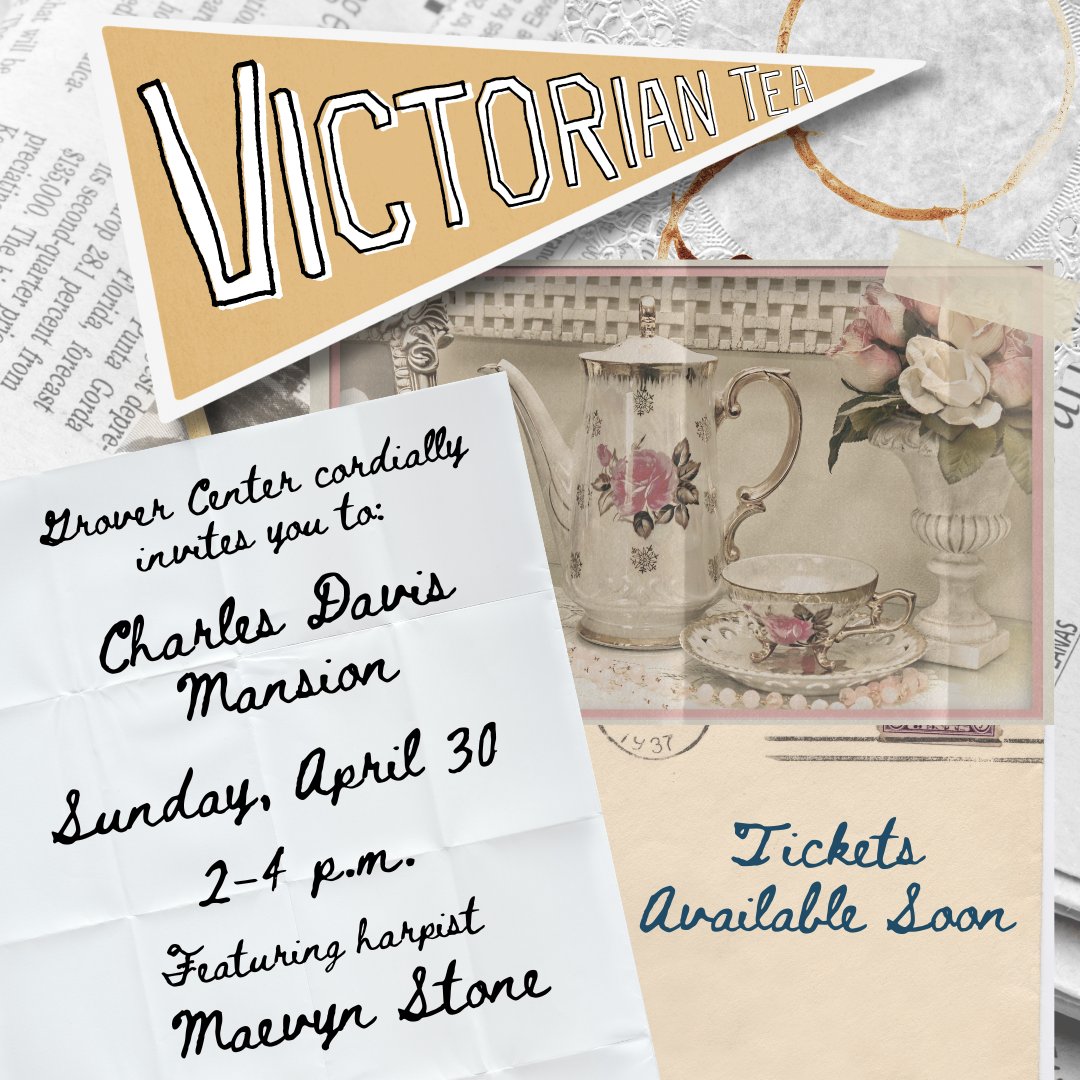 Tea Series: Victorian Tea
Sunday, April 30, 2023; 2 PM - 4PM
Are you ready for an unforgettable afternoon filled with fancy finger foods, delicious tea, and live harp music? Then come join us at the historic Charles Davis Mansion in Shelbyville, IN on Sunday, April 30, from 2 – 4 p.m. for a tea party extravaganza!
We've got it all: a short, informative talk, scrumptious tea sandwiches, flaky scones, and sweet treats to satisfy any sweet tooth. Plus, the talented Maevyn Stone will be serenading us with her heavenly harp music, so prepare to be wowed.
Whether you're a tea enthusiast or just looking for an excuse to dress up and have some fun, this is the event for you. Don't miss your chance to sip, snack, and socialize in the beautiful surroundings of the Charles Davis Mansion.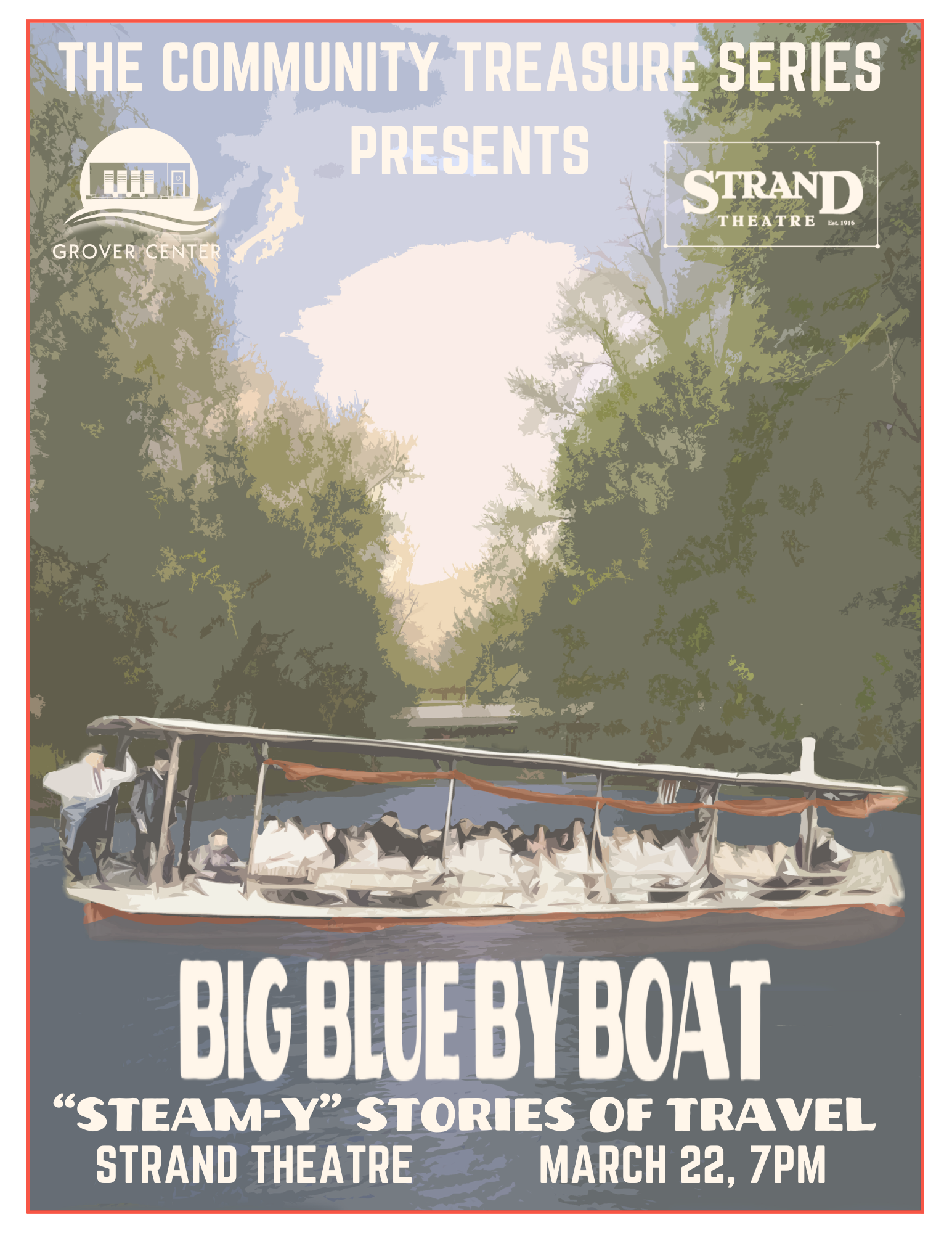 Upcoming Grover Events & Exhibits:
Community Treasure Series: Big Blue By Boat: "Steam-Y" Stories of Travel
Wednesday, March 22, 2023; 7 – 8 PM
Get ready to embark on a thrilling journey into the past with our upcoming event, "Big Blue By Boat: Steam-y Stories of Travel." This presentation will showcase the remarkable story of how three inventive men brought steamboats to the scenic Big Blue River in Shelby County, turning it into a beloved leisure activity for locals for over 30 years.
Whether you're a history buff or simply curious about this fascinating chapter in the county's past, "Big Blue By Boat: Steam-y Stories of Travel" is an event you won't want to miss. Join us for an unforgettable evening of education and entertainment, and experience the magic of the Big Blue River like never before.
The Orebaugh Photography- Capturing a Community in a Moment of Time
Saturday, June 17, 2023
Discover the fascinating world of photography through the lens of Shelbville's Orebaugh studio at our upcoming exhibit. This unique and innovative experience is perfect for visitors of all ages, offering a rare glimpse into the history and artistry of early photography.
Featuring stunning images scanned from glass negatives, our exhibit showcases the Orebaughs' incredible talent for capturing families, places, and the bustling furniture industry that once dominated our city. But that's not all – our collection also includes a range of artifacts that highlight the photo industry, as well as interactive displays and educational activities designed to engage and inspire guests to learn more about the Orebaughs' impact on our community.
Don't miss this chance to step back in time and explore the rich history of photography in Shelbyville. Our exhibit is sure to spark your imagination and leave you with a newfound appreciation for the art of photography. We can't wait to see you there!
Saturday Stories
Check back soon for dates and information about our Summer Reading Program collaboration with the Shelby County Public Library!